Repair, installation, replacement & maintenance.
Whether it's installation, service, repair, or maintenance, we provide the highest quality, most efficient air conditioning right here in Manteca.
Be sure to ask us about our VIP Maintenance Plan
Keeping you cool, MANTECA!
Imagine this scenario:
You've finished yet another great day at the office and just got back from picking up the kids at daycare. You get inside the house ready to cool off, drop your keys on the counter, and lie down on the couch to relax. But the heat persists. Within seconds, you know something isn't right as you begin to perspire: the air conditioner is out! Instead of decompressing at home, you end up enduring another record-breaking high-temperature Manteca day we know too well.
Not only are these high temperatures burdensome for everyone, but they can actually be dangerous for young and old residents as well as pets. Heat-related problems range from annoying (heavy sweating, clammy skin) to concerning, (dehydration, tiredness, headache, dizziness, nausea, cramps, quick, weak pulse) to deadly (a potentially fatal heatstroke).
The good news is that while this suffocating heat is a reality for so many Manteca homeowners in the summer, it doesn't have to be. At Wally Falke's, you can call us for AC repair in Manteca at all times with the comfort of knowing that we'll be there with a smile, ready to help. Each technician is prompt and friendly and specially trained to the highest standards in the industry to evaluate your HVAC system.
When we started way back in 1969, we served countless commercial and residential settings in the Stanislaus County area right here in the Manteca community, providing heating, air conditioning, air quality, and ventilation solutions. Manteca residents have continued to rely on Wally Falke's Heating & Air Conditioning to not only install, repair, and maintain their air conditioning systems, but to do it all with a helpful attitude, stopping at nothing for every customer's satisfaction. We take pride that as a family-owned and operated business, we always deliver the most consistent, high-quality service for all of our customers. We're not satisfied until we do!

Air Conditioning Repair Manteca, CA
As with all household equipment, air conditioning units do not last forever. You might notice that your air conditioning unit isn't running like it used to, sounds odd when it turns on, or doesn't cool as efficiently in one room versus another. In many of these cases, there are fixes that can prolong the lifespan of the unit, although sometimes a unit replacement is the cheaper solution over the long term. It's possible to estimate a rough "payback time" of a new AC unit – the amount of time it takes the savings of operational costs of the new unit to pay for itself. If the new AC saves a few hundred on the electric bill each season, it won't take long to make that money back.
We employ North American Technical Excellence (NATE) certified and trained technicians, so we get the repair done the first time, quickly and correctly. We always gladly communicate to you the defects with your air conditioning system and the best remedies for your specific situation. We use only quality, trusted parts and methods that are safe and reliable. Our decades of experience mean that you spend less on air conditioning repair since we precisely determine issues instead of thoughtlessly replacing equipment.
Tip: If you have ever been told that you need to replace your furnace or air conditioner by another Manteca area HVAC company, take a few minutes to schedule a free second opinion from us. If a technician tells you that you should replace your heating or cooling system, or that you need costly repair work, let us come by to evaluate your equipment and give you professional advice, absolutely free.

Did you know? Our VIP Service Maintenance Plan Can Keep You Cool Year-Round At A Significant Savings

Did you know? Our VIP Service Maintenance Plan Can Keep You Cool Year-Round At A Significant Savings


Manteca Air Conditioning Installation & Replacement
If the time has come for a new air conditioning unit to be installed, look no further than Wally Falke's Heating & Air. We understand that installing a new unit can be a big decision for you and your family. As an Angie's List Super Service Award Winner and an A+ Rated Accredited BBB Member, we have a stellar reputation for quality installations.
Choosing the right HVAC system for your particular home or commercial space is very important. There are several factors that go into determining which system is right for you. We employ several techniques and methods to ensure your heating and air conditioning equipment is best suited to your environment — not based on guesswork, but based on precise calculations. These calculations help us provide the exact right amount of room treatment for your square footage. Because every home is different, each heating and air conditioning system must be tailored for that environment. This is one of the reasons deceitful companies are able to provide "cheap quotes" — they are installing units smaller than recommended for the space that needs cooling. This overloads the system and causes system failure in a matter of a few short years, obviously costing you far more. Fortunately, we offer special financing for new installs, and we are happy to offer free AC installation estimates for all Central Valley residents.
We offer an industry-leading one full year money-back guarantee on new installations. Plus, We are proud to be the only HVAC contractor in the Central Valley to offer the Triple Trust Parts, Labor and Workmanship Guarantee. If any issues arise with the parts, as a result of the labor or the workmanship involved, you're always covered at no cost to you.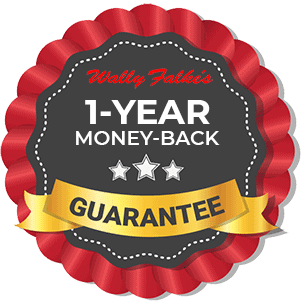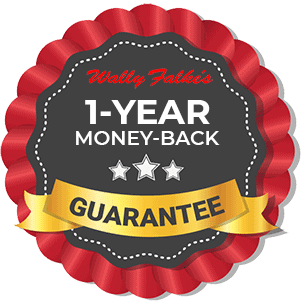 Air Conditioning Maintenance in Manteca
Routine maintenance of heating and air conditioning systems is one of the most intelligent things homeowners can do for energy efficiency and long term savings. It's more affordable to maintain a system than to replace it.
But servicing your HVAC system is not only the smart thing to do, it's required by many manufacturers in order to keep your system under warranty and in its best working condition. Our expert and friendly technicians maintain several Manteca area residences and commercial properties, which keeps customers comfortable, energy bills low, and raises the air quality of our beautiful central valley.
If you've been somewhat concerned about energy costs lately, it might be time for a check up. Besides electric and gas bills, routine maintenance can actually save you and your family's lives in the case of gas leaks, which check ups can detect before any issues arise.
We offer convenient, flexible heating and air conditioning maintenance plan options. Contact us now to schedule an energy optimization or check up, and ask about our deals on maintenance plans.
When it comes to Manteca air conditioning services, we're positive that you'll find our years of experience and personal touch an asset to your home and investment. HVAC contractors aren't created equal. With Wally Falke's, you know you'll be working with a company you can trust for top-rated service, the best treatment, and a conscientious assessment for your air conditioning equipment.
Wally Falke's Heating & Air Conditioning provides comprehensive air conditioning services in Manteca, CA. Whether you want to install a new AC or repair an old one, you can count on us to do the job and secure your comfort. Why waste time suffering through intense weather when you can call us right now? (209) 632-7596
For the Highest quality air conditioning service in Manteca, Experience The Wally Falke's Difference
Servicing your Manteca home air conditioning needs isn't just a job for us. As a family-owned business, it's an honor and an opportunity to serve our local community. As active community members, we care about your health and comfort.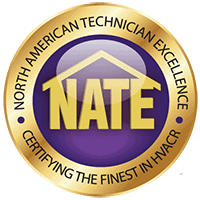 NATE CERTIFIED
Our technicians are proud to be NATE Certified - the highest level of on-going education and training in the industry, for technical excellence.

Dependable Service
We've been in business for over 50 years, and service over 1000 customers. You can count on us.

Top Rated Service
We are the highest rated local heating and air conditioning provider in the Modesto, Turlock, Merced, and surrounding areas.

Save Money
Efficient systems save you money by lowering your energy and utility expenses. You could even be elegible for a rebate!
We Service The Entire Central Valley, Including:
Hear from some of our happy customers!
I have an almost 100 year old rental in Gustine, and the Central AC / Heat wasn't very efficient, the tenant was spending big bucks on PGE bills. Wally Falke's hooked me up with a great low interest lender @ a local credit union and installed quickly. Now I have a happy renter, hopefully for many years! Fast, friendly people to work with and would surely call again.​
I have been with Wally Falkes for a couple of years now and have always found them to be very responsive to trouble calls. They have a very reasonably priced maintenance program that I subscribe to that gives me two scheduled visits a year to check my system. This is a great company with great people!​
I had a great experience, and loved the honesty. Our unit is old and doesn't have much life left, but we were not pushed to replace it. They serviced the unit and replaced the bad parts and did what they could to give us more time to save so that we can get a new unit when we're ready. Great experience. I would totally recommend to everybody.​

find out how we can help you stay comfortable and save on energy In Your Manteca Home