HVAC Service, Installation, Repair & Maintenance
Heating & Air Conditioning in Turlock, CA
Whether it's installation, service, repair, or maintenance, we provide the highest quality, most efficient air conditioning, heating and geothermal solutions in the Turlock area.
Be sure to ask us about our VIP Maintenance Plan
Keeping you Happy & Healthy, Turlock!
Turlock is a beautiful city in the Central Valley heart of California, located just outside of Modesto, and around 90 miles from San Francisco.
We usually have cool winters and very hot, dry summers here in Turlock, California. During winter, the average daily temperature ranges from 39°F to 62°F. And in the summer, there can be multiple days in a row with high temperatures exceeding 100°F (38°C). This can pose health risks for some, especially older populations — not to mention the discomfort extreme heat brings. Smart homeowners know they can depend on Wally Falke's for fast heating & AC service in Turlock, CA, as they have for over 50 years!
When the weather gets extreme, what you need is a Turlock HVAC company who is honest, dependable, and experienced. We are licensed and NATE certified for air conditioning & furnace installation & replacement. Our HVAC service team here in Turlock, CA can install a new cooling system before the hottest days of summer arrive. We can also fix your heater before you even start to feel the chill in your bones. Ask us about ductless mini splits!

Did you know? Our VIP Service Maintenance Plan Can Keep You Cool Year-Round At A Significant Savings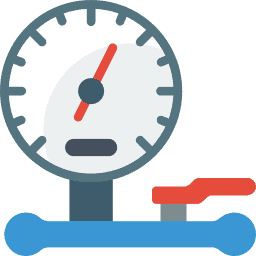 Turlock's Top Rated Heating and Air conditioning Service
Wally Falke's is your local expert at all things related to heating and air conditioning here in Turlock, CA. From A/C repair to a new gas furnace installation or repair, to maintenance on existing equipment, our HVAC repair team in Turlock specializes in high efficiency, reliable solutions for our customers. We sell, install & replace programmable & smart thermostats to help you save money and keep your indoor climate comfortable. We are a NATE certified contractor, and we perform industry best work so that your air conditioning and heating system delivers the comfort, efficiency and reliability it was designed to! Air Conditioning & Heating.


Hydronic and Radiant Heating
Hydronic radiant heating is so nice, you'll wonder how you were ever comfortable with a forced air heating system! An efficient boiler and/or geothermal solution heats water, and then this water is sent into piping installing in your floor. Heat then radiates up in an evenly distributed manner eliminating drafts and cold spots in your home. A manifold is connected to your thermostat, and controls the hot water sent to different rooms, giving you individual control.


Geothermal Heat Pump Installation in Turlock
More and more Turlock geothermal installations are happening as homeowners get serious about saving money on utilities, and paving the way for a better tomorrow. Wally Falke's is a WaterFurnace certified geothermal contractor in Turlock. We install a top-of-the-line WaterFurnace Geothermal heat pump, and allow you to tap into the renewable energy source directly beneath your feet.


WHY CHOOSE OUR HVAC SERVICE IN Turlock, CA?
If there is one thing that we're proud of, it's the fact that our third-generation family business is celebrating its 50th year in the industry. This means that people trust our services and keep coming back to us because we have proven our efficiency, honesty, and dependability – for five decades, now. We take pride in honest and customer-focused HVAC services that you can rely on regardless of the season.
Proven, trusted experts: Our industry credentials only reiterate what our customers already know; when you call Wally Falke's, you're receiving the finest heating and air conditioning services in Turlock, California.
If You're Looking For The Best Turlock HVAC Company, We Invite you to Experience The Wally Falke's Difference!
Servicing your Central Valley Air Conditioning needs isn't just a job for us. As a family-owned business, it's an honor and an opportunity to serve our local community. As active community members, we care about your health and comfort.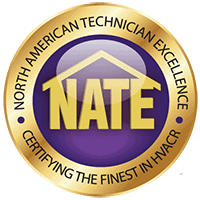 NATE CERTIFIED
Our technicians are proud to be NATE Certified - the highest level of on-going education and training in the industry, for technical excellence.

Dependable Service
We've been in business for over 50 years, and service over 1000 customers. You can count on us.

Top Rated Service
We are the highest rated local heating and air conditioning provider in the Modesto, Turlock, Merced, and surrounding areas.

Save Money
Efficient systems save you money by lowering your energy and utility expenses. You could even be elegible for a rebate!
We Service The Entire Central Valley, Including:
Hear from some of our happy customers!
I have an almost 100 year old rental in Gustine, and the Central AC / Heat wasn't very efficient, the tenant was spending big bucks on PGE bills. Wally Falke's hooked me up with a great low interest lender @ a local credit union and installed quickly. Now I have a happy renter, hopefully for many years! Fast, friendly people to work with and would surely call again.​
I have been with Wally Falkes for a couple of years now and have always found them to be very responsive to trouble calls. They have a very reasonably priced maintenance program that I subscribe to that gives me two scheduled visits a year to check my system. This is a great company with great people!​
I had a great experience, and loved the honesty. Our unit is old and doesn't have much life left, but we were not pushed to replace it. They serviced the unit and replaced the bad parts and did what they could to give us more time to save so that we can get a new unit when we're ready. Great experience. I would totally recommend to everybody.​

find out how we can help you stay comfortable and save on energy costs in Your Turlock Home!