Installing A New HVAC System
Quiet, efficient comfort awaits you in a new heating and air conditioning solution.
Be sure to ask us about our VIP Maintenance Plan
Installing A New HVAC System
Have you thought about installing central air conditioning or a new HVAC system? York builds quality into every central heating and cooling system, and we put quality into every one of our installs. A new home comfort system gives you the latest, energy-saving technology that helps reduce your utility bills. And with proper installation, which we guarantee here at Wally Falke's, you can also enjoy more consistent temperature control and improved indoor air quality.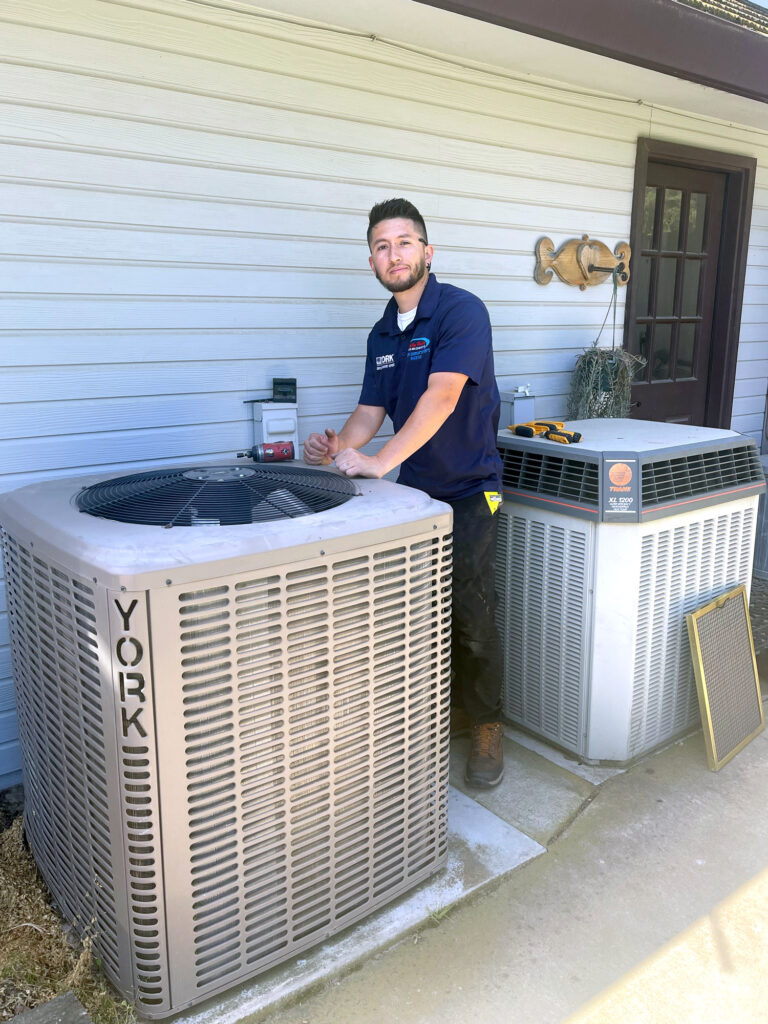 What Are The Benefits of A Wally Falke's Installed HVAC System?
Environmentally Friendly
A more efficient system reduces your carbon footprint, and saves you money. Plus, the systems we offer use R-410A refrigerant, a U.S. EPA-approved refrigerant that reduces environmental impact and saves energy.
Superior Comfort
A properly installed system makes lets you enjoy more consistent temperatures and humidity control. Plus, certain indoor equipment offers ultra-quiet performance.
Better Indoor Air Quality
We offer an array of choices designed to ventilate stale indoor air, zap airborne germs, trap particles and control humidity to limit mold and mildew growth.
A central heating system – often called a "forced air system" – sends air into your home through ductwork installed above ceilings or beneath floors. The advantage is that the airstream can be filtered and humidified to make your home more comfortable. Economically, today's gas furnace technology is so efficient that up to 98% of the fuel in our most efficient furnace is turned into useable heat.
A central air conditioning system also distributes air through ductwork to provide cooling, ventilation, heating (if using a heat pump) and humidity control. Central air conditioners can either be split systems or packaged units. A split system air conditioner comes in two parts: an indoor unit that integrates with an air handler or a furnace, and an outdoor unit with a compressor and condenser coil. When these components are properly matched, the system runs very efficiently.
Ventilation and Indoor Air Quality
Today's "tight" building construction style traps pollutants indoors. That's why, according to the Environmental Protection Agency (EPA), indoor air in "homes and other buildings can be up to 5 times more seriously polluted than the outdoor air." Most people spend approximately 90% of their time indoors, so the health risks from pollutants inside are often greater than outside! Poor indoor air quality can cause dizziness and headaches and complicate allergies and asthma. Air cleaners and ventilators can introduce fresh outside air without wasting energy. Using central humidifying or dehumidifying equipment can also help improve indoor air quality.
When first invented, thermostats merely turned heating and cooling equipment on or off at certain temperatures. Today's thermostats are more intelligent. In addition to basic temperature control, they can be programmed to fit your family's schedule and communicate with equipment to ensure proper function.
SIGN UP FOR OUR VIP MAINTENANCE PLAN AND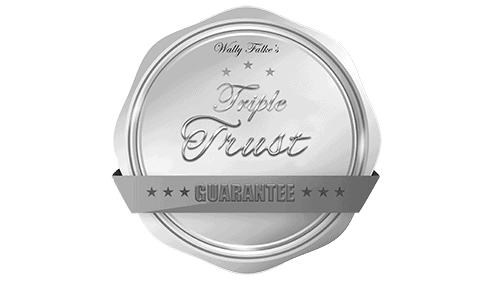 We are proud to be the only HVAC contractor in the Central Valley to offer the Triple Trust Parts, Labor and Workmanship Guarantee. If any issues arise with the parts, as a result of the labor or the workmanship involved, you're covered at no cost to you. Plus, we give you a full one year money-back guarantee in writing for new installs, so you can rest assured you're being taken care of. Terms apply. Contact us for details.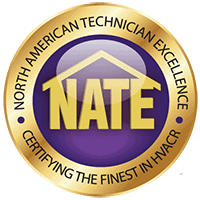 NATE CERTIFIED
Our technicians are proud to be NATE Certified - the highest level of on-going education and training in the industry, for technical excellence.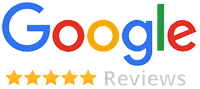 Highest Rated
We are the highest rated local heating and air conditioning provider in the Modesto, Turlock, Merced, and surrounding areas.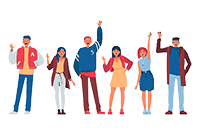 Over 1000 Residences
We proudly service over 1000 Modesto, Turlock, Merced and other Central Valley residences each year. We can serve you too!

find out how we can help you stay comfortable and save on energy costs