AC Repair, installation, replacement & maintenance.
Whether it's installation, service, repair, or maintenance, we provide the highest quality, most efficient air conditioning right here in Modesto.
Be sure to ask us about our VIP Maintenance Plan
Here For All Your Air Conditioning Repair and Installation Needs, Modesto!
When it comes to Modesto air conditioning repair, you need a company who's honest, dependable, with a reputation you can trust. At Wally Falke's, you can call us for AC repair in Modesto at any time, knowing we'll be there with a smile, and ready to help. All of our technicians are friendly, prompt, and specially trained to the highest industry standards to assess your HVAC system.
Since we started in 1969, we have served countless members in the Stanislaus County area and right here the Modesto community, providing heating, air conditioning, air quality and ventilation solutions. Modesto residents have trusted Wally Falke's Heating & Air Conditioning to not only install, repair and maintain their ac systems, but to do it all with a helpful attitude and a willingness to stop at nothing for our customers' satisfaction. As a family owned and operated business, we strive to deliver the most consistent, high quality service possible to our customers, and we're not happy until we do.

Let's face it; sometimes things break. Over time, you might notice that your air conditioning unit isn't running as smoothly as it once used to, makes funny noises when it comes on, or isn't cooling as efficiently in some rooms or spaces as others. In many cases, there are things that can be done to extend the lifespan of your unit, although sometimes a unit replacement is actually the cheaper option over the long term.
If you're looking for Modesto air conditioning service that's fast, reliable, trustworthy, and always honest with their customers, we're proud to say that we've been providing this for our customers for over 50 years. With NATE trained and certified technicians, we get the repair done quickly and correctly. We will always gladly communicate to you exactly what is happening with your air conditioning system, and what the best solutions are based on your unique situation. We only use quality, trusted parts and methods of repair that are safe and reliable. Our experience means you spend less air conditioning repair costs because we accurately determine problems instead of rashly replacing equipment.
At Wally Falke's, we are your preferred and proud Modesto air conditioning specialists!
Tip: If you've ever been told that you need to replace your furnace or air conditioner by another Modesto area HVAC company, take advantage of our free second opinion. If you've been told that you need to replace your system, or that you need costly repair work, let us come and examine your equipment and give you our expert advice, absolutely free.

Did you know? Our VIP Service Maintenance Plan Can Keep You Cool Year-Round At A Significant Savings

Did you know? Our VIP Service Maintenance Plan Can Keep You Cool Year-Round At A Significant Savings


Air Conditioning Installation in Modesto
If in fact the time has come for a new unit to be installed, look no further than Wally Falke's Heating & Air. We understand that installing a new unit can be a big decision for you and your family. As an Angie's List Super Service Award Winner and an A+ Rated Accredited BBB Member, we have a stellar reputation for quality installations.
Choosing the right HVAC system for your particular home or commercial space is very important. There are several factors that go into determining which system is right for you. We employ several techniques and methods to ensure your heating and air conditioning equipment is best suited to your environment not based on guesswork, but based on precise calculations. These calculations help us provide the exact right amount of room treatment for your square footage. Because every home is different, each heating and air conditioning system must be tailored for that environment.
Did you know? We offer special financing for new installs, and we are happy to offer free AC installation estimates for all Modesto area residents. To learn more about the products we offer that can keep you cool, keep you cozy, and purify your indoor air, contact us today for more information.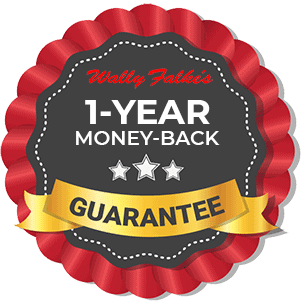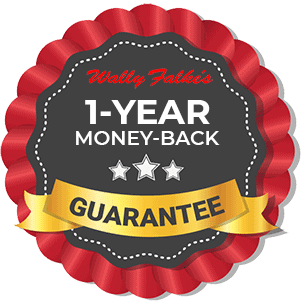 Air Conditioning Maintenance Modesto
Routine maintenance of your heating and air conditioning system is one of the smartest things homeowner's can do in terms of energy efficiency and long term savings. It's much cheaper to maintain a system than to replace it.
But servicing your HVAC system is not only smart, it's often required by manufacturers in order to keep your system under warranty and in good working condition. Our expert, friendly technicians maintain several Modesto area residences as well as commercial properties, keeping customers comfortable, energy bills low, and raising the air quality of our beautiful central valley.
If you've been a little concerned about energy costs lately, it might be time to get a check up. Not only that, but routine maintenance can actually save your life in the case of gas leaks, which check ups can detect before any issues arise.
We offer flexible, convenient heating and air conditioning maintenance plans. Contact us today to schedule an energy optimization or check up, and ask about our specials on maintenance plans.
When it comes to Modesto air conditioning services, we're confident that you'll find our experience and personal touch an asset to your home and investment. HVAC contractors aren't all created equal, and with Wally Falke's, you know you'll be working with a company you can trust for excellent service, fair treatment, and an honest assessment of your air conditioning equipment.
Wally Falke's Heating & Air Conditioning provides comprehensive air conditioning services in Modesto, CA. Whether you want to install a new AC or repair an old one, you can count on us to do the job and secure your comfort. Why waste time suffering through intense weather when you can call us right now? (209) 632-7596
Proven, trusted experts: Our industry credentials and community awards only reiterate what our customers have already come to know over 50 years; when you call Wally Falke's, you're receiving the finest heating and air conditioning services in Modesto, California!
Why wally falke's is the best Air Conditioning Company in Modesto
When you're looking for air conditioning repair in Modesto, you deserve to have all the important information before you make a decision who to work with. Without all the right information, you might be tempted to call some "cheap" little-known company who doesn't have much of a reputation; but this is actually a huge mistake that can cost you a lot of problems and money in the long term. That's why we wanted to create this article to explain some of the reasons why Wally Falke's is the Best Air Conditioning Company in Modesto to serve your needs.
1. We've Been Serving Modesto Residents for Over 50 Years!
Being in business for a long time isn't easy to do. In order to stay in business for several decades, you've really got to be doing something right! As a 3rd generation HVAC company, we at Wally Falke's have been serving Modesto area residents just like you for over 50 years. We take pride in our pedigree for technical excellence, and the quality of our work shows that.

2. We're Local!
Looking for heating and conditioning services near you? We've got you covered! We're local, unlike some of the bay area companies who have to drive down to the valley to do AC and heater repair work. This means you're going to get faster service. With Bay Area or other more far away HVAC companies, you'd have to wait longer for availability. There's also the danger that they wouldn't be on time for the service call – especially with all of the crazy traffic that's been building up here in the Modesto area. With Wally Falke's, you'll get priority service, because we're local.

3. We're a Family Owned and Operated Company
Not only are we a family owned and operated company, we're also a family-oriented company as well! Some of our staff have been with us for over 30 years, (and some of their own family is now working here with them, too!). This really shows how important families are to us as a company, and what our focus is: providing the highest quality HVAC solutions with a focus on health and wellness for Central Valley families.

4. We Truly Care About Your Health and Wellbeing
Heating and Air Conditioning isn't just a luxury; it's an absolute necessity for your health and well-being. We have really, dry and hot summers here in Modesto, and those heat spells can wreak havoc on your health without proper air conditioning – especially for our little ones, and our older family members. We also have a lot of trees and pollen here in the Central Valley. This is why working with an HVAC company who cares about your health is extremely important – especially here in Modesto. 
Unlike most companies, we focus just as much on air-quality solutions as we do on heating and air conditioning. We provide whole house air purification, odor prevention and removal, and ventilation solutions to cut back on indoor air pollution and provide cleaner air. This helps mitigate symptoms of asthma, and helps prevents particle from accumulating in the air that some studies show may contribute to inflammation or problems for those sensitive to chemicals.

5. We Are The Highest Rated Heating and Air Conditioning Company in Modesto
We are proud of our long heritage as providers of excellent heating and air conditioning solutions! That heritage is probably why Central Valley residents have consistently rated us as the highest quality HVAC company in Modesto. Our Google Reviews, Yelp Reviews, Facebook Reviews, and every other directly consistently present our company as the top-rated solution for HVAC repair, installations and maintenance.

6. We Are The Home of the Free Second Opinion
Many people have heard us talk about being the home of the free second opinion, but what does that mean to you? If you've ever been told by another HVAC company that your repair or installation was going to be more than you thought it should be, we'll come out and do an absolutely free assessment and give you a free second opinion on the work that needs to be done. That way you'll have the assurance of knowing that the quote on your HVAC repair is accurate. We believe that this transparency and level of quality assurance only helps customers, which is our only goal.

7. The Only Provider of the Triple Trust Parts Labor and Workmanship Guarantee
Some companies might guarantee some aspects of their job. But often times, hidden in the fine print, you come to discover that some things aren't covered. Not so with Wally Falke's! When you get an installation done on your new heating or air conditioning unit, you can rest assured that you're not only getting the absolute finest HVAC equipment on the market with an industry leading warranty of up to 10 years; you're also getting the triple trust parts, labor, and workmanship guarantee.

8. We're The Only Authorized Installer of York Heating and Air Conditioning Units in Modesto
York heating and air conditioning equipment is considered the best in the industry by several third party assessments. While it's true that we can service pretty much any make or model of heating ir air conditioning equipment, we are the only HVAC company in Modesto authorized to install York HVAC products. This allows us to provide Modesto residents with the highest quality units on the market. These units have consistently been considered higher quality by third party analysis due to their build quality. This means they last longer, fail less, and are much more dependable.

9. Our Technicians Are NATE Certified
Did you know that not all HVAC companies hire technicians who are NATE certified? NATE Certification is important, because it holds technicians accountable to a far higher standard of technical excellence. This means far less repair related incidents for our customers compared to companies who are not NATE certified. What this means is that because of our technicians on-going commitment to constant training and higher educational standards, you spend less money on unnecessary repairs.
Here are some of the air conditioning service, repair, maintenance and installation services we can offer your family:
Looking for the Highest Rated HVAC and AC Company in Modesto? Experience The Wally Falke's Difference!
Servicing your Modesto home air conditioning needs isn't just a job for us. As a family-owned business, it's an honor and an opportunity to serve our local community. As active community members, we care about your health and comfort.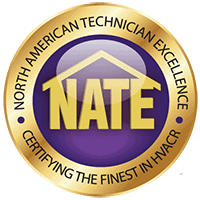 NATE Certified
Our technicians are proud to be NATE Certified - the highest level of on-going education and training in the industry, for technical excellence.

Dependable Service
We've been in business for over 50 years, and service over 2000 customers. You can count on us, too!

Top Rated
We are the highest rated local heating and air conditioning provider in the Modesto, Turlock, Merced, and surrounding areas.

Save Money
Efficient systems save you money by lowering your energy and utility expenses. You could even be elegible for a rebate!
We Service The Entire Central Valley, Including:
Hear from some of our happy customers!
We proudly PROVIDE HEATING AND AIR CONDITIONING TO over 2,000 Modesto Area residents each year!
We have them check our HVAC systems twice a year to insure they are running smoothly and efficiently. They are always on time, we are very happy with their service!
Service was perfect in every way. They solved all our problems, answered all our questions to satisfaction. They made all of the vents point in the right direction so the air would cool the house - not the ceiling or the wall! The servicing of the air conditioner was thorough and complete, done by a qualified person. Outstanding job!
I had a great experience, and loved the honesty. Our unit is old and doesn't have much life left, but we were not pushed to replace it. They serviced the unit and replaced the bad parts and did what they could to give us more time to save so that we can get a new unit when we're ready. Great experience. I would totally recommend to everybody.​

Find out how we can help you stay comfortable and save on energy In Your Modesto Home