Learn how smart thermostats can save you a considerable amount of energy, with intelligent automated heating and cooling functionality.
Be sure to ask us about our VIP Maintenance Plan
Smart thermostats can learn how long it takes your home to do certain things, such as heat or cool, and can attentuate energy usage based on certain criteria. Learn how this adds to considerable energy savings below.
What Are The Benefits of Smart Thermostats?
Pay For Themselves

The payback period for a smart thermostats is about 2 years. Meaning that within that time frame, the energy saved makes the thermostat pay for itself.
Remote Operation

Due to their Wi-Fi connectivity and capabilities, you will be able to monitor your device remotely. Plus, the device will modulate energy based on your home/away status.
Lower Energy Bills

Due to the way smart thermostats learn your home's energy needs and make modifications accordingly, you will save 23%* on annual energy costs.
Pattern Monitoring and Adjustment
As your Smart Thermostat gets to know the patterns of cooling and hearing, it will learn how long it takes to reach ideal temperatures. For instance, if you regularly wqake up at 7AM, it will prepare for this in advance, so your home is at the ideal temperature for when you are up and around.
HVAC System Assistance
Your smart thermostat can prevent your HVAC system from excessive runtimes, resulting in lower energy usage.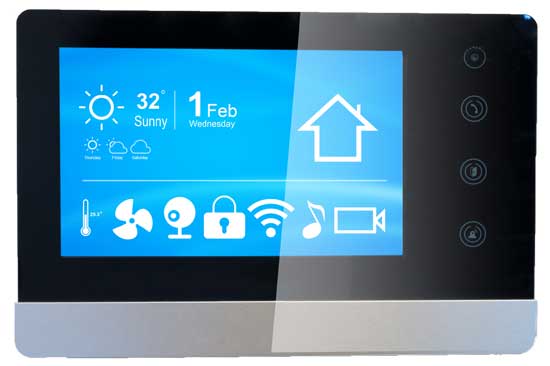 SIGN UP FOR OUR VIP MAINTENANCE PLAN AND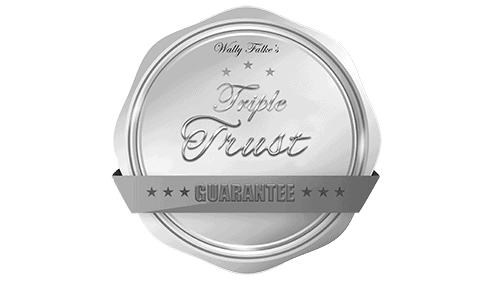 We are proud to be the only HVAC contractor in the Central Valley to offer the Triple Trust Parts, Labor and Workmanship Guarantee. If any issues arise with the parts, as a result of the labor or the workmanship involved, you're covered at no cost to you. Plus, we give you a full one year money-back guarantee in writing for new installs, so you can rest assured you're being taken care of. Terms apply. Contact us for details.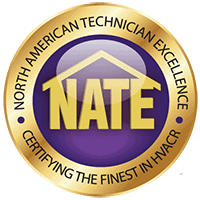 NATE CERTIFIED
Our technicians are proud to be NATE Certified - the highest level of on-going education and training in the industry, for technical excellence.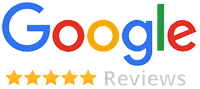 Highest Rated
We are the highest rated local heating and air conditioning provider in the Modesto, Turlock, Merced, and surrounding areas.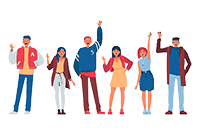 Over 1000 Residences
We proudly service over 1000 Modesto, Turlock, Merced and other Central Valley residences each year. We can serve you too!

find out how we can help you stay comfortable and save on energy costs